Machine and plant design and manufacturing
Machine and plant design and manufacturing
As a major feature of our design, we have realized in-house standardization of the design at extremely advanced parts, and have made it possible to prototype on a short delivery date. With regard to advanced requests for design, we have received numerous evaluations regarding consulting and planning for upstream parts, such as interviews with customers, finalization of design conditions, and various VA / VE proposals. Consultation is free, so please feel free to contact us.
Development / design
The world where the hurdle is high and the unknown world feels the joy of challenging technology development that makes use of its own uniqueness, and accumulates and flexibly responds to the best technologies accumulated through its wide range of challenges.

Automatic machine / precision machine design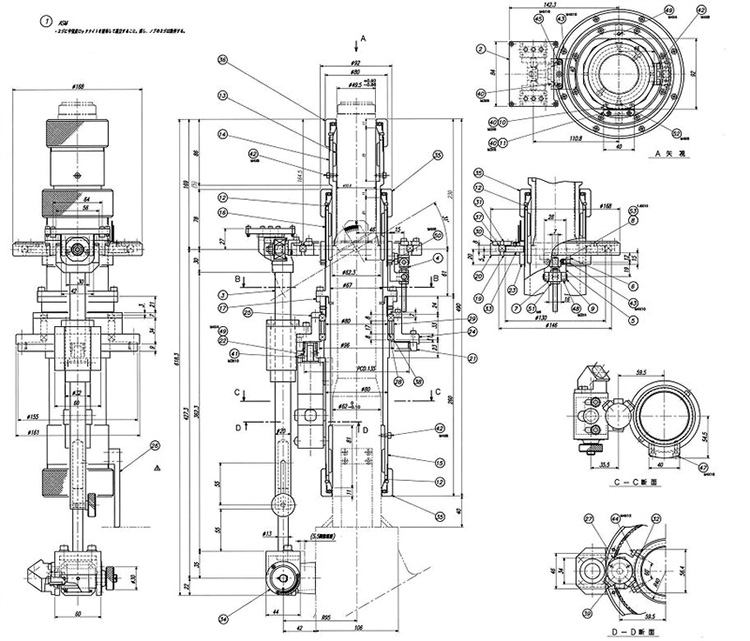 Sample of blueprint
As we have been developing and designing nuclear related equipment, we can not afford any compromise on that technology. Experienced engineers develop and design products according to applications and functions with flexible thinking. The field now is not limited to nuclear related equipment and is diverse.
Process design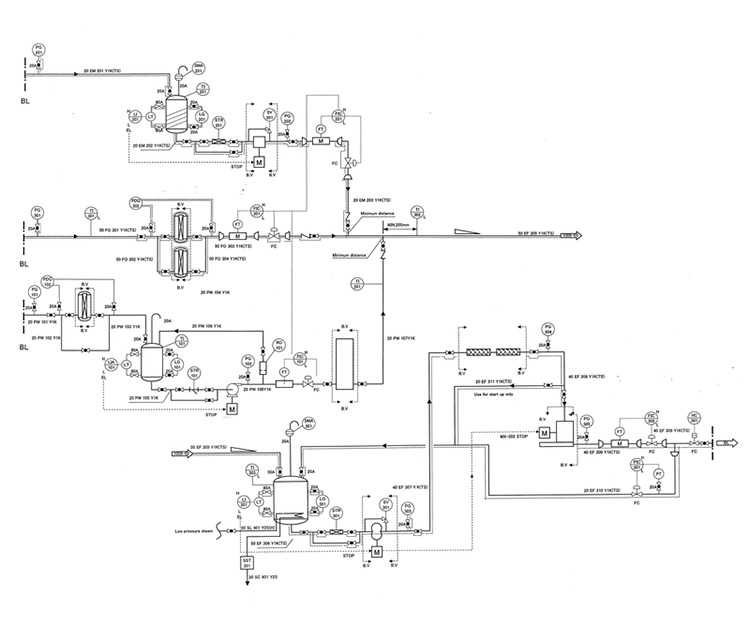 Sample of blueprint
Reactors in the nuclear industry that require equipment, equipment, robots, automatic and remote control equipment, chemical plant process design, equipment design, high-speed automatic inspection equipment design in the aircraft industry, and high reliability applications in the general industry. The results have been highly valued regardless of the fields such as internal or peripheral maintenance equipment / equipment, special environmental operation equipment / equipment.
Manufacturing and development products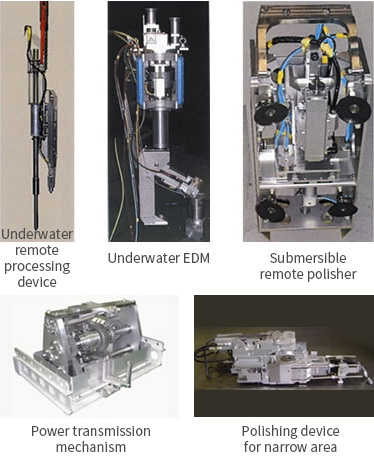 DAINICHI Machine and Engineering Co.,Ltd. does not have a large-scale manufacturing plant. That is because we want to maximize the benefits of the fabless to our customers.
There are a wide variety of design specifications and types of development. It was virtually impossible to finish them in-house at a single factory, and we thought that the demerit of aiming at in-house production was significant. Optimal technology, equipment and quality control by selecting and controlling external factory equipment, technology, people and quality control to be coordinated according to the level contents of the product based on abundant experience by the designer himself So we thought that creating products quickly and at a low cost would satisfy our customers.
DAINICHI Machine and Engineering Co.,Ltd. has a network of partner companies that we have built up over the years, to meet the diverse needs of our customers. We will continue to carry out advanced innovations by providing the best products in technology that embodies ideas, optimal technologies that link, facilities, and quality.
Process development test equipment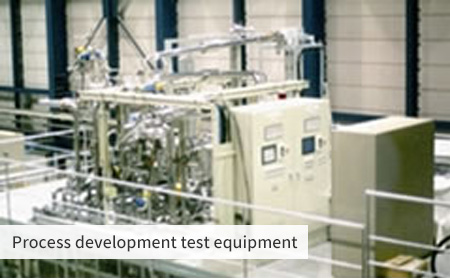 Robotic machine